Tricot / Stockinette
Our interliner counts many advantages:
Longer lifespan: the knitwear ensures a gliding effect, reducing the friction between foam and outer cover thus, maintaining the functionality of the product for longer (Martindale Wear and Abrasion test*);
Hygiene: tricot is anti-allergic, non-dyed and water resistant;
Flame – retardant: all our stockinette is tested and approved to the standard Crib 5. It is not entirely fireproof but dramatically reduces the risk of ignition which could potentially save lives.
Sustainable: we also knit from recyclable (PES) yarn;
Even distribution: Floww folding removes the risk of excess usage of knitweare on the surface;
One size fits all: highly elastic, light weight tricot is applicable on various comfort foam shapes;
Perfect decompression: tricot ensures even distribution of the foam product in the outer cover upon vacuum unpacking;
Easy removal and re-insertion into the outer cover: hotels, hospitals, households etc. benefit from frequent washing of the outer cover on sofas, beds and pillows and inserting it back with little to no effort;
In factories, the large scale foam covering is facilitated by our semi and fully automatic Tricover machines. For more information, please scroll further to "Machine" section.
Why our stockinette?
Since 1979, we knit in-house single and double jersey stockinette from PES (100% recycled) and PA. Therefore, we guarantee the quality control throughout the supply chain.
Our tricot is highly elastic (one size fits all). Combined with our semi and fully automatic machines, the match becomes flawless.
Depending on customers preference, tricot is packed as hanks and roll-overs. Its unique Floww folding ensures even distribution of the material over the foam surface, allowing predictable weight per volume calculation.
The fabric is certified (Oeko-Tex) and sustainable (100% Recycled). It is easy to use, flame retardant (Crib 5), water resistant, non-allergic and non-dyed.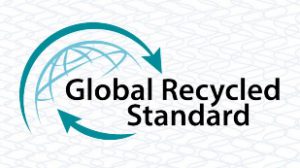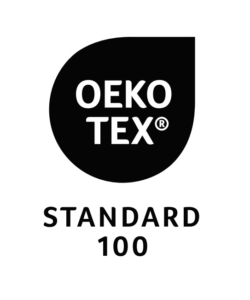 Machines
We develop, test and assemble automatic and semi automatic machines that optimise the insertion of foam products in the interliner.
All our machines work with the fabric that we knit and fold in-house.
Combined, our machines and knitware form together the most efficient system to date!
Please click for more details:
Why opting for a system?
Perfect match between the stockinette and the Tricover machine
Substantial time and labour savings

Minimization of human error

Energy efficiency

User friendly
Solid construction with top quality components
Automatic adjustment to foam dimensions
Available spare parts
Interoperability with other equipments in an assembly line
Software updates
Standard remote support (Industry 4.0)
Nr.
Machine type
Part
1
Tricover beam
2
D4-H-900
D4-V-900
Tricover Durit strip 900 mm
Art.no. 2002022002
Packed per 1 piece
2
D4-H-1000
D4-V-1200
Tricover Durit strip 900 mm
Art.no. 2002022002
Packed per 1 piece
3
D4-H-900
D4-V-900
D4-H-1000
Tricover Welding strip 930x6x0.15 mm
Art.no. 2002045002
Packed per 1 piece
3
8mm
Tricover Welding wire T-Profile 6 mm
Art.no. 2002062004
Packed per roll of 10m
10mm
Tricover Teflon Tape
Art.no. 2002012005
Packed per roll of 30m
Nr.
Machine type
Part
4
Tricover Teflon Tape
Art.nr. 2002012005
Packed per roll of 30m
5
Tricover Silicone foam profile 20 x 5 mm
Art.nr. 2002072002
Packed per roll of 25m
6
Tricover Beam
Nr.
Machine type
Part
1
Tricover beam
2
FX001, FX002, FX003
Tricover Silicone profile 15 x 2 mm
Art.nr. 2002006003
Packed per roll of 15m
2
FX004-FX020
Tricover Silicone profile 15 x 2 mm
Art.nr. 2002006004
Packed per roll of 15m
3
Tricover Cover Strip AP 16/13; 0,13 x 12,5 mm
Art.nr.20022012006
Packed per roll of 30m
4
8mm
Tricover Welding strip 2466 x 8 x 0,15 mm
Art.nr. 2001004008
Packed per 3 pieces
4
6mm
Tricover Welding strip 2466 x 8 x 0,15 mm
Art.nr. 2001004004
Packed per 3 pieces
5
Tricover Teflon Tape
Art.nr. 2002012005
Packed per roll of 30m
Nr.
Machine type
Part
6
(same as 5)
Tricover Teflon Tape
Art.nr. 2002012005
Packed per roll of 30m
7
Tricover Silicone foam profile 20 x 5 mm
Art.nr. 2002072002
Packed per roll of 25m
8
Tricover Beam
Nr.
Machine type
Part
1
Tricover beam
2
FX001, FX002, FX003
Tricover Silicone profile 15 x 2 mm
Art.nr. 2002006003
Packed per roll of 15m
2
FX004 – FX020
Tricover Silicone profile 12 x 2 mm
Art.nr. 2002006004
Packed per roll of 15m
3
Tricover Cover strip AP 16/13, 0,13×12,5 mm
Art.nr. 2002012006
Packed per roll of 30m
4
8mm
Tricover Welding strip 2466 x 8 x 0,15 mm
Art.nr. 2001004008
Packed per 3 pieces
4
6mm
Tricover Welding strip 2466 x 10 x 0,15 mm
Art.nr. 2001004004
Packed per 3 pieces
5
Tricover Teflon Tape
Art.nr. 2002012005
Packed per roll of 30m
Nr.
Machine type
Part
6
(same as 5)
Tricover Teflon Tape
Art.nr. 2002012005
Packed per roll of 30m
7
Tricover Silicone foam profile 20 x 5 mm
Art.nr. 2002072002
Packed per roll of 25m
8
Tricover Beam
Spare parts Tricover G4/E4
Nr.
Machine type
Part
1
Tricover G4 Welding block
Art.no. 2002041002
Packed per 1 piece
2
Tricover Durit strip block
Art.no. 2002021002
Packed per 1 piece
3
Tricover Welding wire
Art.no. 2002051004
Packed per roll of 10m
4
Tricover G4 Wire tensioner
Art.no. 2002031002
Packed per 1 piece
Nr.
Machine type
Part
1
Tricover beam
2
Tricover Silicone profile 15 x 2 mm
Art.nr. 2002006003
Packed per roll of 15m
3
Tricover Cover strip AP 16/13, 0,13×12,5 mm
Art.nr. 2002012006
Packed per roll of 30m
4
H1-1600 6mm
Tricover H1-1600 Welding strip 1866 x 6 mm
Art.nr. 2002048002
Packed per 1 piece
4
H1-1600 10mm
Tricover H1-1600 Welding strip 1866 x 10 mm
Art.nr. 2002048003
Packed per 1 piece
4
H1-2000 6mm
Tricover H1-2000 Welding strip 2066 x 6 mm
Art.nr. 2002047002
Packed per 3 pieces
4
H1-2000 8mm
Tricover H1-2000 Welding strip 2066 x 8 mm
Art.nr. 2002047004
Packed per 3 pieces
4
H1-2000 10mm
Tricover H1-2000 Welding strip 2066 x 10 mm
Art.nr. 2002047003
Packed per 3 pieces
4
H1-2200 6mm
Tricover H1-2200 Welding strip 2266 x 6 mm
Art.nr. 2001004003
Packed per 3 pieces
4
H1-2200 8mm
Tricover H1-2200 Welding strip 2266 x 8 mm
Art.nr. 2001004017
Packed per 3 pieces
5
Tricover Teflon Tape
Art.nr. 2002012005
Packed per roll of 30m
Nr.
Machine type
Part
6
(same as 5)
Tricover Teflon Tape
Art.nr. 2002012005
Packed per roll of 30m
7
Tricover Silicone foam profile 20 x 5 mm Art.nr. 2002072002 Packed per roll of 25m
8
Tricover beam